A budget iPhone is a must for Apple
Published on January 16 2013
Apple's former CEO John Sculley says the company will have to make a cheaper iPhone if it wants to compete with the likes of Samsung.
So it looks like our own Gareth Beavis is in good company.
Sculley told Bloomberg that Apple needs to change its high-end approach, because of greater market saturation. "Apple needs to adapt to a very different world," he said. "As we go from $500 smartphones to even as low, for some companies, as $100 for a smartphone, you've got to dramatically rethink the supply chain and how you can make these products and do it profitably."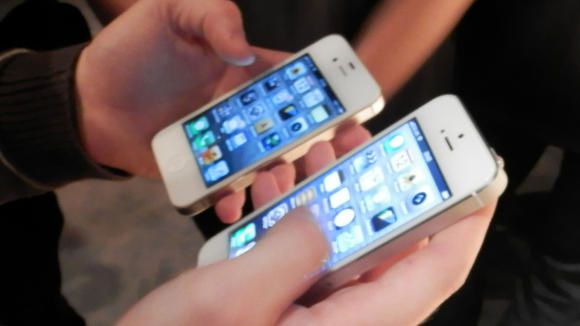 Greater competition
The problem is that the competition is now so fierce, according to Sculley. Rivals like the Samsung Galaxy S3 are viable alternatives to the iPhone now, whereas before Apple's UI was light years ahead.
Android's huge (and growing) market share is down to the fact it offers handsets at a range of prices, too. And considering the fact most of the growth in mobiles will be in developing markets, with low-end devices, Apple would be wise to start offering a budget alternative, Sculley reckons.
"Samsung is an extraordinarily good competitor," he said. "The differentiation between a Samsung Galaxy and an iPhone 5 is not as great as we used to see."
Questions about Apple's "budget" phone plans reignited earlier this month, with reports that the company was planning a "cheaper" version of the iPhone to better compete in developing markets such as China. However, the company's marketing chief was swift to deny chatter of a low-cost model, arguing that such a handset "will never be the future of Apple's products" and reiterating that Apple's focus is on premium devices.
Nonetheless, Schiller's denial still gave room for speculation, with suggestions that – just as the company did with the iPad mini – Apple could pursue a distinctly separate device from the existing iPhone, rather than make a cheaper copy. That could involve a return to the plastic chassis of the iPhone 3G/3GS, notorious rumor-monger DigiTimes suggests; the Taiwanese whisper merchant – which has such a mixed track record that we recommend great fistfuls of salt – claims to have heard from the supply chain that Apple will adopt an unusual mixed plastic and metal casing with some visibility of the internal components possible. That could arrive on store shelves by the second half of 2013, it's claimed.
The chatter of cheaper iPhones follows reports that Apple slashed display panel orders in recent weeks, indicating lower than expected production of the iPhone 5. However, there are mixed opinions as to whether – if true – that's down to reduced demand or continuing bottlenecks in manufacturing caused by ongoing production difficulties.
And according to related news, the production of the iPhone 5S is expected to begin in March in preparation for a June release date
Reference: Ex-CEO John Sculley says a budget iPhone is a must for Apple